A8Solo
Self-service experience for mobile & web
Build once. Run everywhere.
Use A8Solo to visually create powerful self-service workflows for your customers.
Build app-like experiences for mobile & web, and seamlessly integrate with back-office processes.
Deploy changes to the cloud instantly.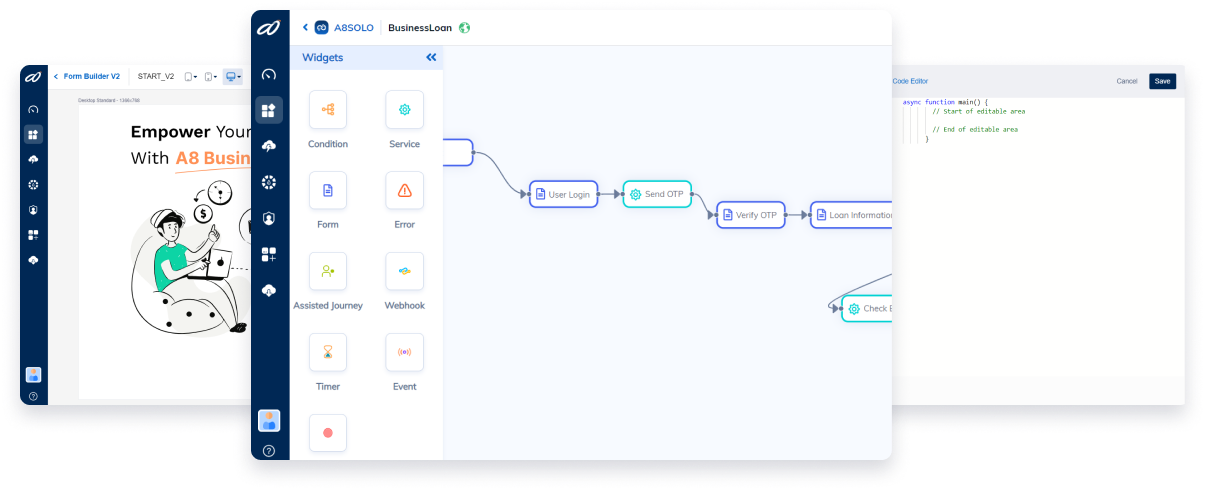 Key benefits of A8Solo
Create compelling, branded and hyper-automated customer experiences with a rich variety of expressive components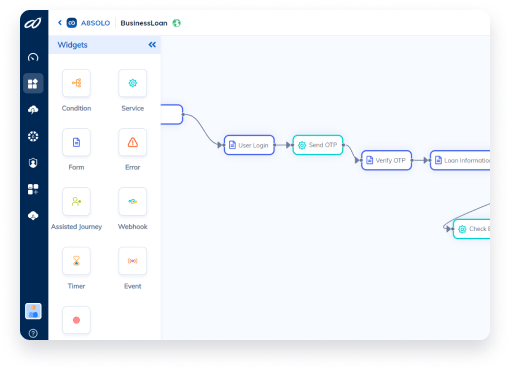 Low-code builder to connect forms, business logic, data, and services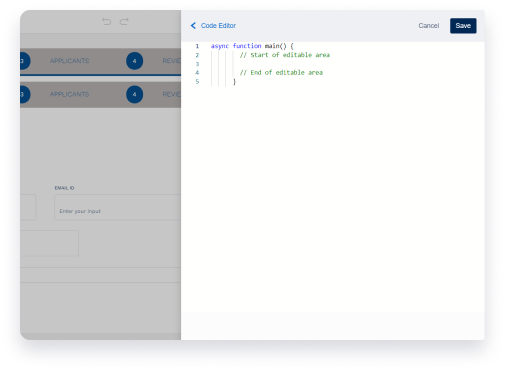 Embed these experiences in mobile apps, chat channels and web pages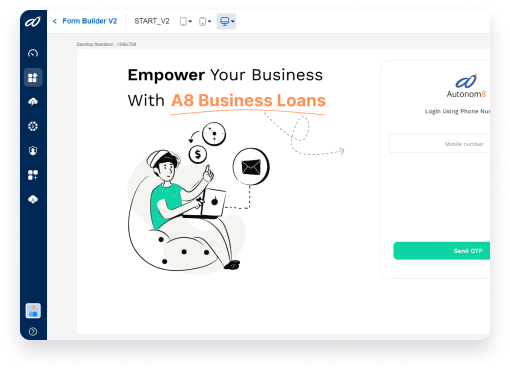 Enterprise-grade security, access control, audits, and version control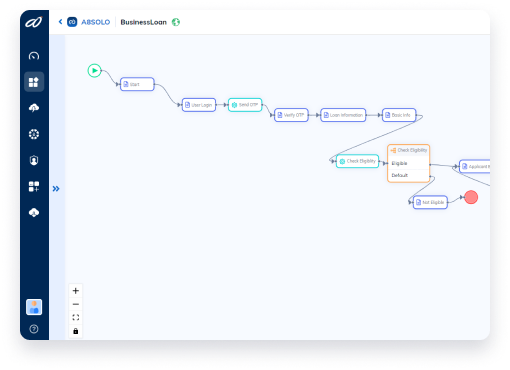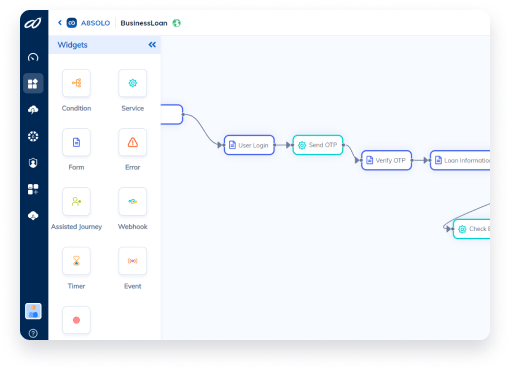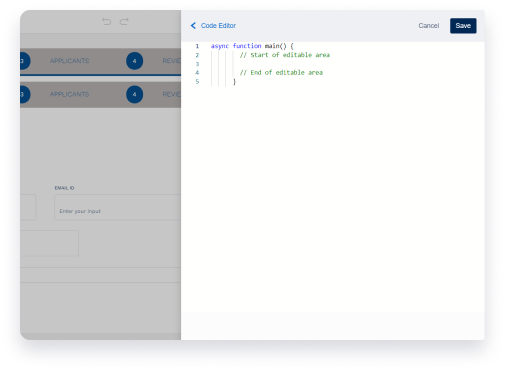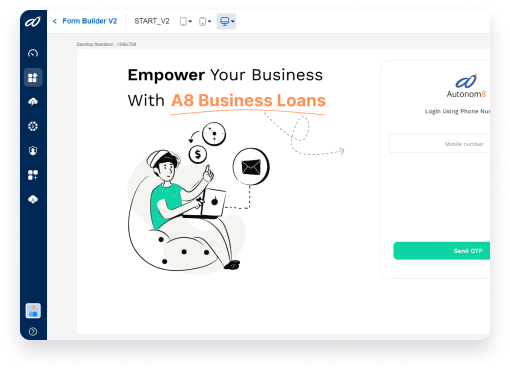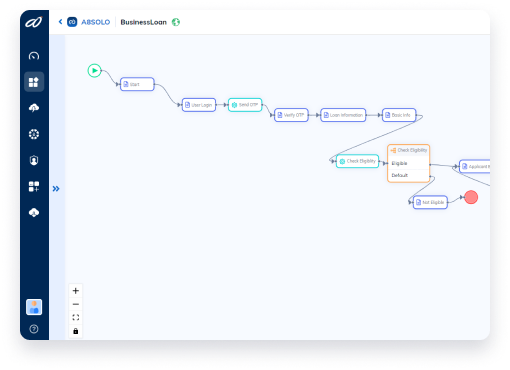 The A8 Platform Advantage
A8Solo combines with other A8Studio capabilities like A8Flow and A8iQ, making your enterprise workflows powerful and autonomous. Find out how.
Build truly adaptive customer journeys that evolve over time
Success Stories
Unlock intelligence in every step of your customer workflow.
Here's how our customers did it with our robust Autonom8 platform.