A8Chat
Talk to your customers wherever they are
Conversational AI. At the click of a button.
A8Chat enables you to meet and talk with your customers with a conversational platform enabled with intelligence. You can now embed conversations with your customers and deploy wherever they are. Desktop. Mobile. Social. All included with a comprehensive contact center experience built in.

Key benefits of A8Chat
Enable customer interactions across multiple channels with hyperautomation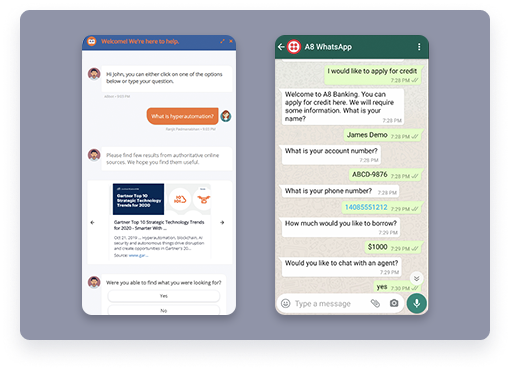 Start conversational flows instantly with Quick Start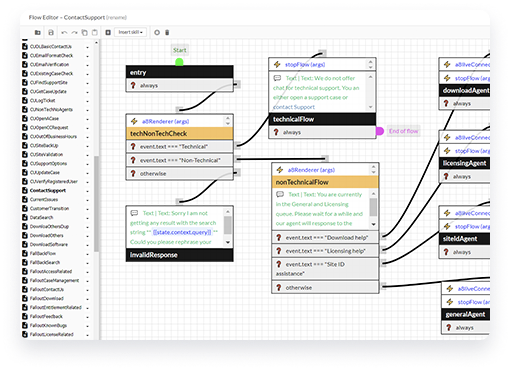 Bring intelligence into your conversation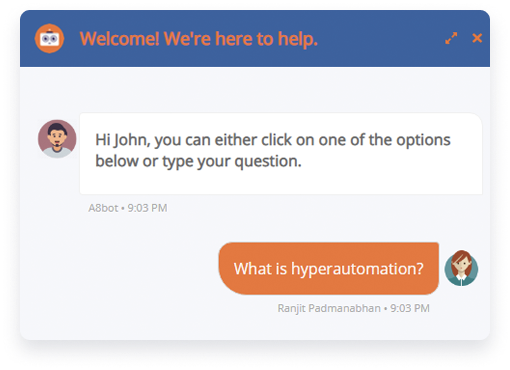 Make your chatbot platform look like you own it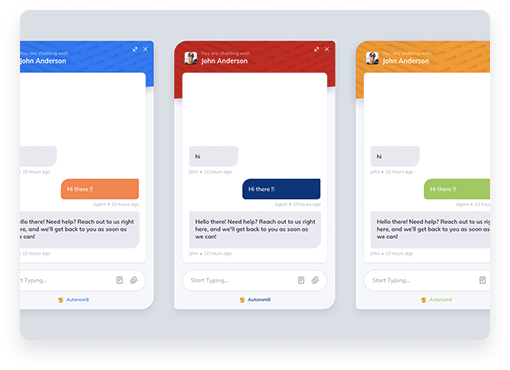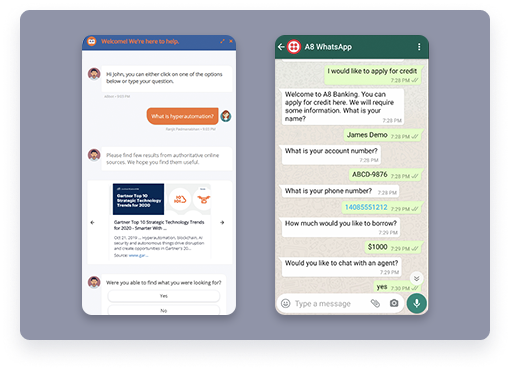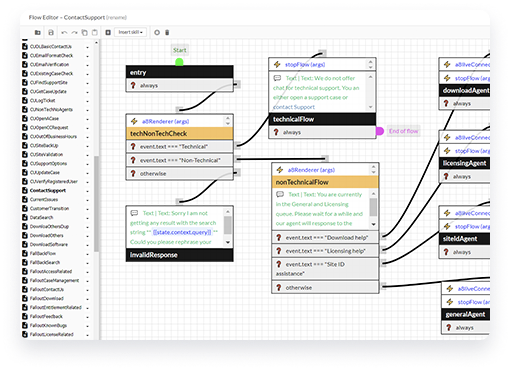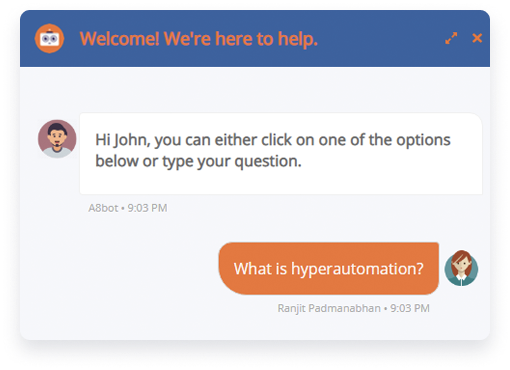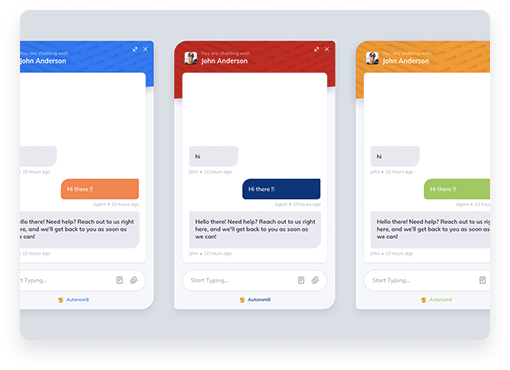 The A8 Platform Advantage
A8Chat pairs up with other A8Studio capabilities like A8Flow and A8iQ, making your conversations integrated into your customer workflows with hyperautomation. Find out how.
Intelligent conversations. Delivered as you like it.
Success Stories
Unlock intelligence in every step of your customer workflow.
Here's how our customers did it with our robust Autonom8 platform.