The impact of technology in our lives grows every day. AI has been a game-changer in many areas and is now providing pronounced advantages in education & learning. Students now benefit from a much more personalized learning environment with the use of AI tools. AI-chatbots for education has made major contributions to better student-teacher interaction and collaboration. The increasing use of AI is changing the way students are absorbing information.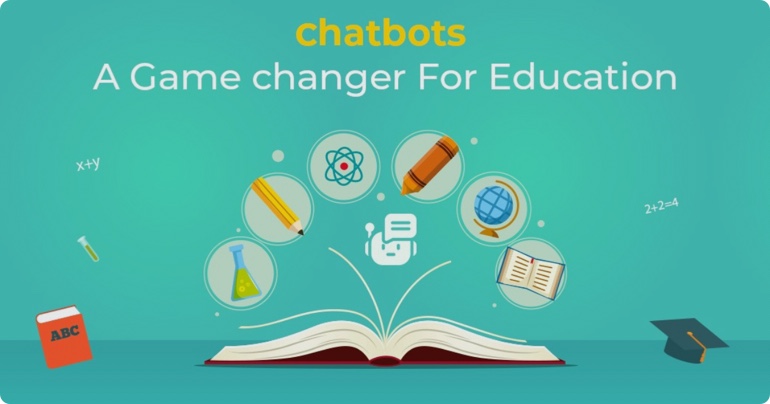 How can Education chatbots help schools and universities?
Chatbots for education can communicate with students on a variety of subjects, across elementary, secondary, high school, college, and university levels. Although AI will not immediately replace a student's favorite teacher, it can serve as an assistant to the teacher, as well as the means to access or navigate modern educational systems.
Let's review some of the most effective ways that AI-chatbots can improve education & learning:
AI-chatbots are a valuable & cost-effective way to streamline workflows

Administrative tasks in schools & universities can get quite complicated. Schools invest enormous amounts to equip and train staff to handle various administrative tasks. These tasks include repetitive chores that do not require human judgment, which can be handled by chatbots. Examples are student inquiries, information on courses & fees, access to campus facilities, etc. Automating responses for tasks like these will free up people for more complex tasks.
AI-chatbots can assist teachers

Students are frequently looking for help to get a clearer explanation of a specific topic. Teachers want to simplify their everyday tasks and focus on providing quality education and interaction with their students.
AI-chatbots can assist teachers in the following ways:
Respond to student inquiries like lesson plans, course modules, assignments, and deadlines.

Monitor students' learning progress

Analyze students' skills & interests and recommend relevant content.



AI-chatbots can assist  students

The modern generation of students are accustomed to speed and spontaneity with transactions  – whether it's sending an email, shopping online, posting a picture or searching for help with school work. Educational institutions need to adapt and provide students a responsive communication process with administration and teachers. With both on-premise & virtual learning, institutions need to handle a large volume of inquiries. Most queries revolve around the admission process, courses, scholarships, fees, etc. An education chatbot can easily step in to automate, streamline, and scale these tasks, 24×7.

AI-chatbots facilitate a smart feedback collection system

Feedback is a vital aspect of the learning process, from students to teachers and vice versa. Feedback helps students identify areas for improvement and directs their efforts to relevant areas where they need to work harder. Similarly, feedback also allows teachers to figure out where they might be lagging behind in offering an optimum educational experience to their students. Currently, students are given online or printed forms, whereas the teacher gives spontaneous feedback on the test/assessment conducted. However, this entire experience can be elevated with an education bot e.g. by conducting a student survey e.g. how their course could be improved, how they liked the previous lecture, and/or the overall quality of their learning experience. Additionally, education bots can consolidate and analyze survey results to highlight the salient points.
AI-chatbots increase student engagement

Students today are highly attuned to instant communication. Instant messages, virtual assistants, and social media are integral vehicles for content consumption.  These channels can be leveraged for learning materials, assignments, notes, and research. By adapting to their preferred modes of communication, schools can enhance learning and increase student engagement. An education chatbot provides access at their fingertips to information about assignments, deadlines, and important events.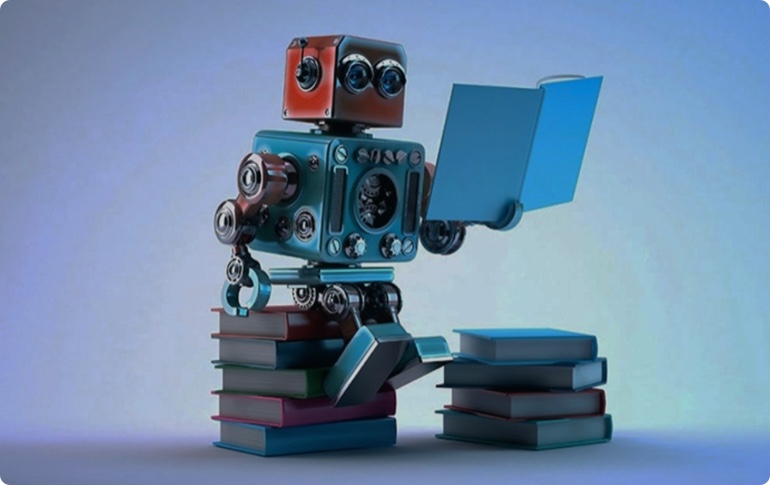 AI-chatbots for the modern generation of students

As a new generation enters schools & colleges, new technology will play an important part in education & learning. AI-chatbots will make the learning process more engaging and interesting for the students. They can also facilitate and streamline the teaching process for faculty, and assist in reducing administrative workload. The combination of automation and intelligence will benefit students, parents, faculty, and administrators, fueling a superior educational experience. 
Autonom8:
Streamlining the education process will foster vision, resilience, and curiosity among learners. A8Chat is an AI-powered, enterprise-grade Virtual Assistant (chatbot) that can learn, adapt, and evolve based on the changing needs of your school, college, and university. Schedule a demo with Autonom8 today to learn more.