WhatsApp chatbots – unchartered territory for insurance
One out of every five adults in the United States uses Whatsapp for personal messaging. According to Statista, WhatsApp is only behind Facebook Messenger and Snapchat in the US, with 26 million Monthly Active Users (MAU) and growing. More than 60 percent of the user base opens the app several times a day, mostly to talk to family and friends. This highly engaged user base, along with the lack of ads in this part of the Facebook ecosystem, has made WhatsApp a substantial untapped area for companies of all sizes. Whatsapp for Business was launched in 2018 by Facebook to do exactly that – to help verified enterprises interact with customers in an innately personal way, as compared to traditional digital touchpoints like email, call centers, or live chat.
Insurance companies worldwide are no exception. With digital-first insurance startups (or insurtech companies as they are widely called) processing claims in seconds instead of days, venerable insurance majors have had no choice but to adopt fast-moving digital strategies to stay relevant. In a bid to position themselves with a digitally savvy customer audience, insurance companies (especially non-life insurers) have been increasingly curious about Whatsapp chatbots to meet their customers, where they are.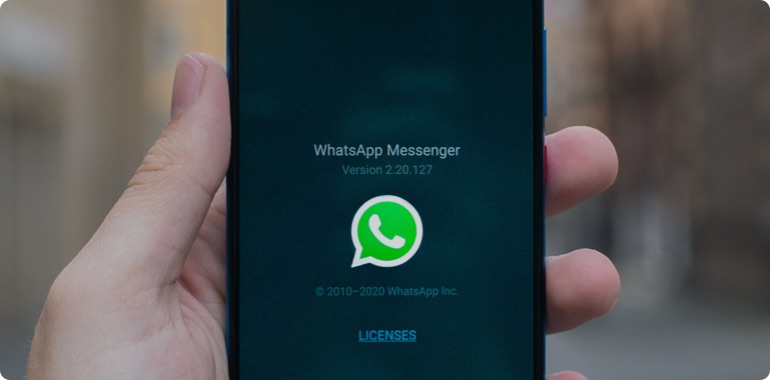 Executive rundown: WhatsApp chatbot use cases
If you are an insurance company looking to implement a Whatsapp chatbot for your business, we understand it is overwhelming to understand how to make this chatbot play succeed. To solve this problem, we put together the most compelling use cases you would seek to implement on this platform, based on an industry report from Cognizant.
Personalized lead generation
As mentioned above, Facebook has a no-ads strategy in the WhatsApp ecosystem. This fact, coupled with user identification being driven by the phone number on the account, means that the user has complete control over the way communication is initiated. It also means any visitors on your existing digital platforms have to opt-in to use Whatsapp.
These insights make it a very high intent inbound platform whitelisted for communication, where marketers can engage with the customer in a personalized way. Using the WhatsApp for Business API, companies can create attributable short links, segment customers using custom labels, and also generate broadcast lists for specific messaging.
Now companies can personalize messaging for leads generated on this channel down to the individual and accurately assess underwriting and risk when your customers engage with you on the platform. It also enables cross-selling highly relevant insurance products at relevant lifecycle events for a customer with a very high success rate.
Instant policy and renewals processing
WhatsApp has a very high user engagement volume with the highest message open rates worldwide for any marketing channel. For insurance companies, this means that there is a significant opportunity to regularly interact with the customer to speed up essential processes.
Processes that took days over multiple channels (email/phone/web) to process a single policy document can now be done seamlessly in real-time with customers over a WhatsApp chatbot assistant. If your chatbot platform also integrates with all your underwriting-driven business processes behind the scenes, documentation requests, and insurance policy quotes can be made available to the user in their platform of convenience.
Claim Handling
Submitting First Notice Of Loss (FNOL) queries and processing claims in the traditional non-life insurance model used to take days to resolve. Lemonade and other insurtech companies have turned that perception on its head by providing world-record claim resolution and disbursal timelines in seconds for most claim queries. If your company is looking to bump up claim and disbursal timelines, then integrating a WhatsApp chatbot capability to your AI-driven platform to expedite the First Notice Of Loss (FNOL) process will speed up processing claims. Click here to know more about how A8 chat for financial services helps.
Lifecycle management
Customers regularly update their lifestyle habits, thanks to the increasing convenience of the gig economy to work, live, and travel anywhere. Insurance companies have continuously tried to catch up to these lifecycle events, but the lack of agility in their existing business processes holds them back. By deploying WhatsApp chatbot capabilities, your insurance company can now engage with the customer at any time, allowing them to update, renew, and close their policies without having to leave their chat window.
Hyperautomation for efficiency and scalability
Incorporating hyperautomation into WhatsApp chatbot workflows can further enhance the efficiency and scalability of insurance operations. Hyperautomation combines advanced technologies like artificial intelligence, machine learning, and robotic process automation (RPA) to automate complex processes and tasks.
By leveraging hyperautomation, insurance companies can streamline and automate repetitive and rule-based tasks within the WhatsApp chatbot ecosystem. This includes automating document verification, claims processing, policy underwriting, and customer onboarding. Hyperautomation can significantly reduce manual effort, enhance accuracy, and improve response times, leading to better customer experiences.
Summary
WhatsApp for Business offers untapped leverage for your insurance company to connect, engage, and delight your customer base. Done right, chatbots deployed on the WhatsApp platform, leveraging hyperautomation capabilities, could build the foundation of a long-lasting relationship with your customer, increase brand recall, and improve your company's NPS scores.
Are you an insurance company interested in implementing any of these use cases? If you are looking for a platform providing all these capabilities, Autonom8 delivers the capabilities you need not just on WhatsApp, but on any conversational chatbot platform with A8Chat.
Are you interested in learning more? Schedule a demo and experience the WhatsApp chatbot integration to A8Chat today.