Call centers are high-pressure environments. In a 24×7 world, your customer support agents are perpetually overloaded.  In most cases, customers detest IVRs and want to reach a live agent quickly.  Added to this calls into a call center come in peaks and valleys leading to long wait time during peak hours.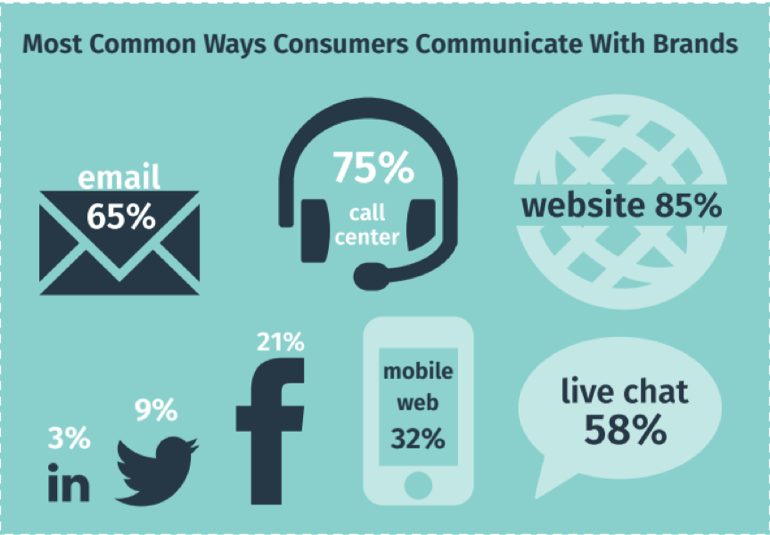 The emergence of newer channels of communication has only exacerbated this issue.
Agent overload manifests in three important ways:
Reduction in the quality of communication
Increase in customer wait time.
Loss of agent productivity & efficiency.
AI-based tools such as call center chatbots hold promise to mitigate these issues and reduce agent overload, leading to significantly better customer experience.  A well-implemented chatbot can achieve the objectives of the customer and the enterprise – quick resolution leading to high CX, along with a lower cost.

How to choose the right chatbot for your call center
You need to choose your call center chatbot solution with care. Poorly implemented chatbots will actually be a detriment to your business. Here are some issues which should be addressed.
Chatbots should be "aware" of the context of the interaction. If they keep falling back on stock responses, customer frustration will increase.
Chatbots should have the ability to learn from prior interactions and be trained easily with new information.
The chatbot should "know" when it cannot provide a useful response and have the ability to seamlessly escalate to a Live Agent. Likewise, when your agent has resolved the immediate issue, they should be able to transfer control back to the Virtual Agent.
Related article: Increase Banking CSAT with Conversational AI Chatbots in 2023
Benefits of implementing intelligent call center chatbots
Intelligent chatbots do much more than answering questions. Benefits include:
Empowering your customer support agents
Improving your customer experience
Reducing the time taken to resolve customer issues
Improving CSAT scores
Decreasing customer wait times
Gartner shows how implementing AI-powered Virtual Assistants Can bring tremendous benefits to organizations.
They can offload work from your staff, enabling them to focus on the needs of customers with more challenging issues. AI-powered bots can augment the capabilities of your team, and increase the overall efficiency of your Contact Center operations. Chatbots can handle a wide variety of customer queries – handle FAQs, give access to customer's accounts, handle transactions and provide customer support.
Points to keep in mind while choosing call center chatbots
To ensure a smooth and effective deployment, enterprises need to take a phased rollout approach.
Be clear of the problem you are trying to solve. Establish the metrics for a successful deployment
Understand the reasons why your customers call a call-center and reach a live agent.
During the pilot, start off by routing less critical inquiries e.g. 'Status updates' to the chatbot.
Review failures and retrain the chatbot frequently to increase its capability.
Configure the rules and conditions for escalation to a Live Agent. If live agents are not available, ensure that the chatbot is able to initiate a set of actions (raise a ticket, initiate an escalation email etc) so that the "ball-is-not-dropped" and follow-up actions happen.
Send periodic notifications to keep the customer updated on the status.
Once the metrics have been achieved, increase the breadth of questions which are routed to the chatbot.
Here's how San Diego Zoo – voted the world's #1 Zoo, improved their customer service with an AI-powered virtual assistant. During the previous holiday season, their agents were flooded with calls to answer mundane questions around parking, hours of operation, amenities,  etc. They implemented a smart virtual assistant that achieved 80% accuracy after 60 days. The following season, the Zoo saw reductions of 40% in customer wait-time and 50% in call volume to their staff.  
How A8 virtual assistant fits best for a call center chatbot:
1.Rapid Build & Deploy
A8 Studio: a full-featured Dialog Builder so you can assemble your conversations in minutes
Import historical data to get a jump-start on the intelligence of the Virtual Assistant.
Use prebuilt integrations to numerous enterprise systems e.g. ticketing, CRM, calendars, billing, etc.
Push-button deployment to the Autonom8 secure cloud (on-premise deployment also available)
2.Analytics & Intelligence
Observability Console: Real-time dashboard with customizable visualization including detailed conversational flows
Continuous Learning: outcome optimization, recommendations, sentiment/tone analysis
Sentiment & Tone (voiceprint) analysis
Abnormality detection
3.Unique Features
The Virtual Assistant comes bundled with a Live Agent Console. You can transfer sessions back and forth with rules and intelligent models (e.g. frustrated user).
Free your agents from repetitive drudgery to focus on more complex issues. Complement them with chatbots, don't replace them.
Granular branding capabilities so your Virtual Assistant reflects familiarity and authority, putting your users at ease.
Deployable across multiple channels (Facebook, Slack, WhatsApp, etc.); the behavior adapts to the capabilities of the channel.
Rich user experience, ranging from forms to audio & video
Summary
Contact centers are already achieving operational benefits with chatbots. Customer wait times are decreasing and customer interactions are being personalized with AI-powered Virtual Assistants. Agents are freed from repetitive queries and their productivity has improved.  Leading to improved Customer experience, and higher CSat scores.

Thanks to AI and chatbots, the future of customer service is here. Are you ready? Schedule a demo with Autonom8 to see A8 Chat in action now.