A8Flow
Build your end-to-end customer workflows visually
No coding required
A8Flow enables you to visually create powerful enterprise workflows for your customers.
Adapt and customize your business processes end-to-end without writing a single line of code. Deploy changes on the cloud instantly.
Key benefits of A8Flow
Enable multiple participants in a single workflow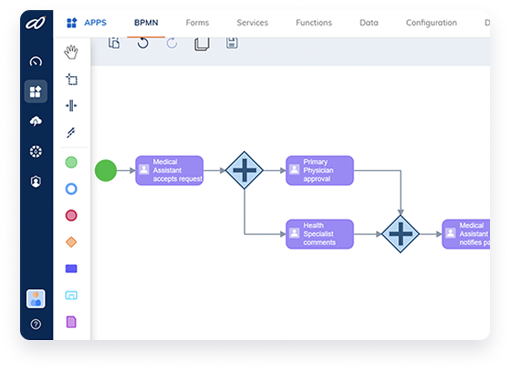 Customize your actions for each step in the workflow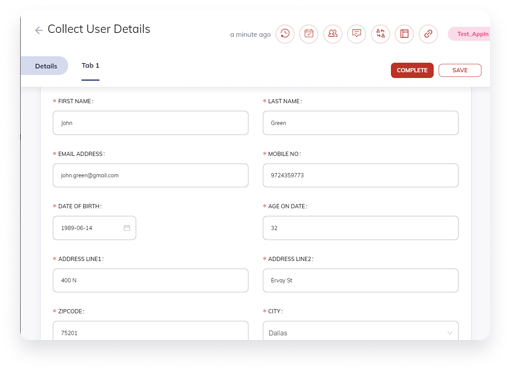 Activate common business workflows instantly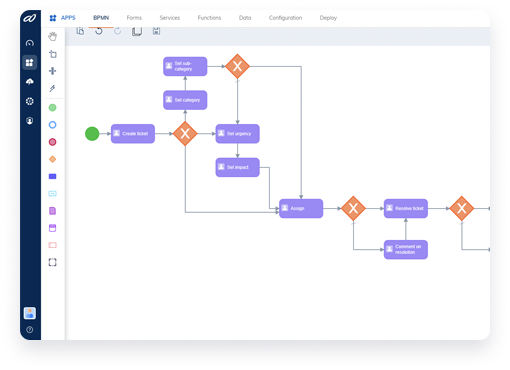 Integrate multiple platforms into your workflow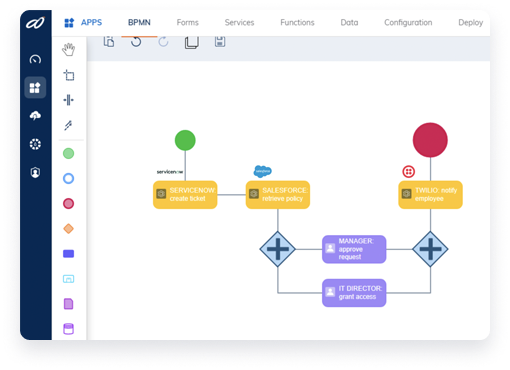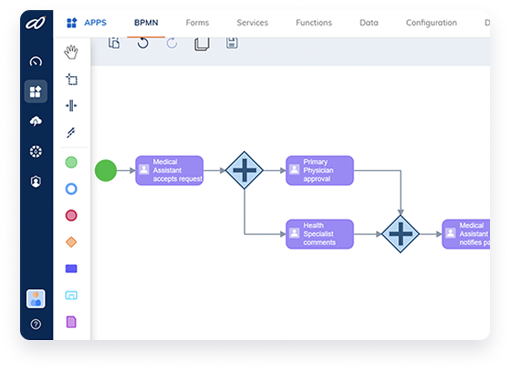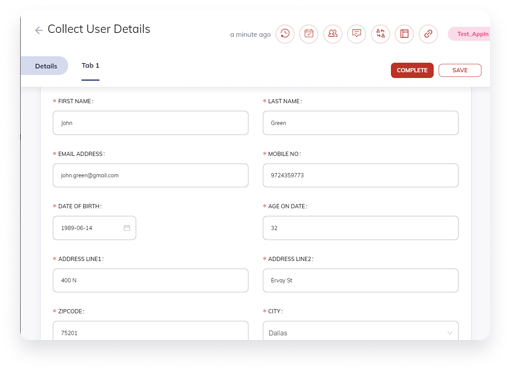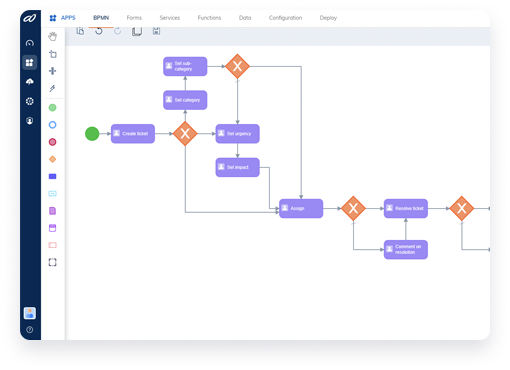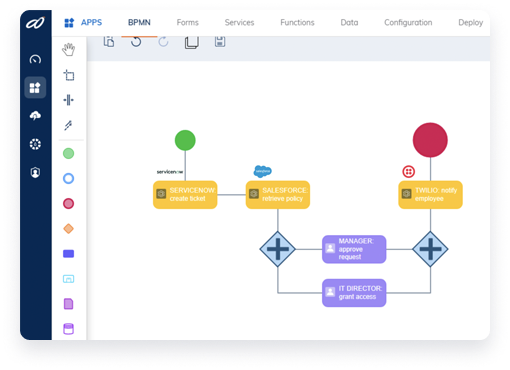 The A8 Platform Advantage
A8Flow pairs up with other A8Studio capabilities like A8Chat and A8iQ, making your enterprise workflows truly customer-centric and autonomous. Find out how.'
Intelligent Workflows. Delivered as you like it.
Success Stories
Unlock intelligence in every step of your customer workflow.
Here's how our customers did it with our robust Autonom8 platform.